Happy Mid-Autumn festival to all who celebrate!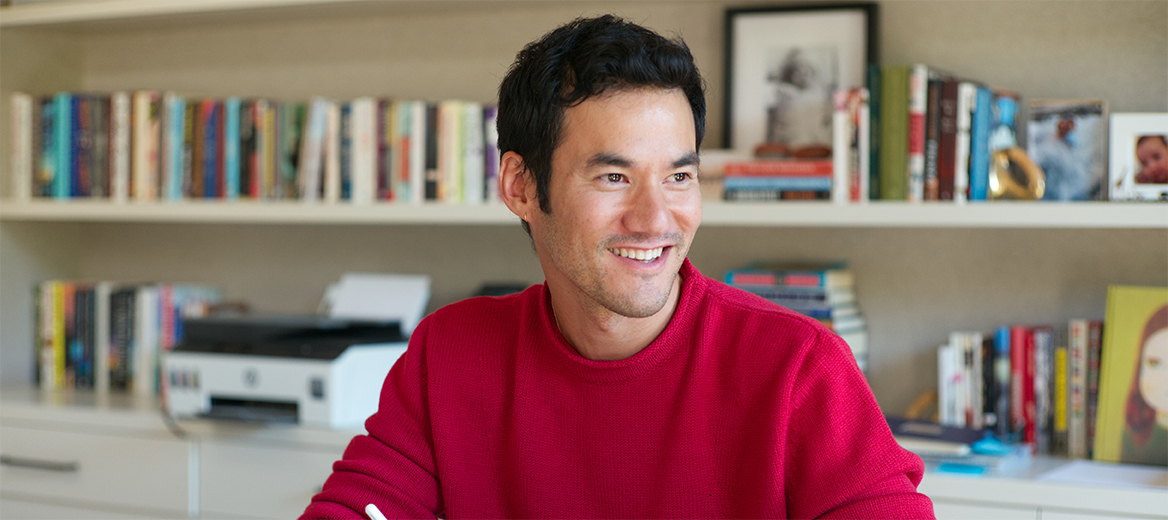 What inspires you?
I love storytelling and, honestly, I get this question a lot about where my inspiration comes from. I'm a big reader, I love visual art and movies, but what compels me the most when I'm designing a collection—when I'm designing anything really, is the story around it. I think a lot of my work is about crafting identity and exploring my own identity. I was born in Paris but my mom is Chinese-American with a lot of different traditions and my dad is French and then you kind of layer in American and Basque… in addition to the South of France, where a lot of my upbringing was when I was younger, it was very confusing. I think a lot of what I am interested in and a lot of what my work is about, is trying to figure out how I talk about my identity and the mixing of cultures that I'm a product of through my designs.
When it comes to the Mid-Autumn/Moon Festival lantern where did you draw your inspiration?
I'm interested in mythology and tradition. I think the idea of traditions and storytelling and ways in which people create stories to explain the world around them makes for incredible storytelling. Especially as I've started to dive into the themes of moon festival, there were some stories that I didn't know that are just fascinating. Whether about why it exists or what the storytelling around it was and how that's morphed and changed through different times and across Asian cultures.
Tell us more about your favorite memory of McDonald's
When I was a kid, we would stay for like 2 months during the summer in California with my grandparents who were Chinese. And my grandfather would wake me up maybe once a week, or once every other week, and he would take me out alone, without my brother, for breakfast. We would always go have breakfast at McDonald's and it was like our kind of like special moment together that my grandfather and I shared. We would have the hash browns and I just remember that being the most special kind of tradition. And the relationship that I had with my grandfather, it was those moments where we really bonded. Even now, going back to McDonald's always has that sort of resonance with me. Like there's always an echo of that relationship because that was a very special place for me—and for him.